Captain Picard Sings "Let it Snow!"
My most famous viral video! It has been re-uploaded to social media countless times, accruing over 100 million views across YouTube, Facebook and Twitter.

This video has become an annual Christmas classic for many folks online, and it was even shared by  Star Trek cast members and celebrities on their social media platforms.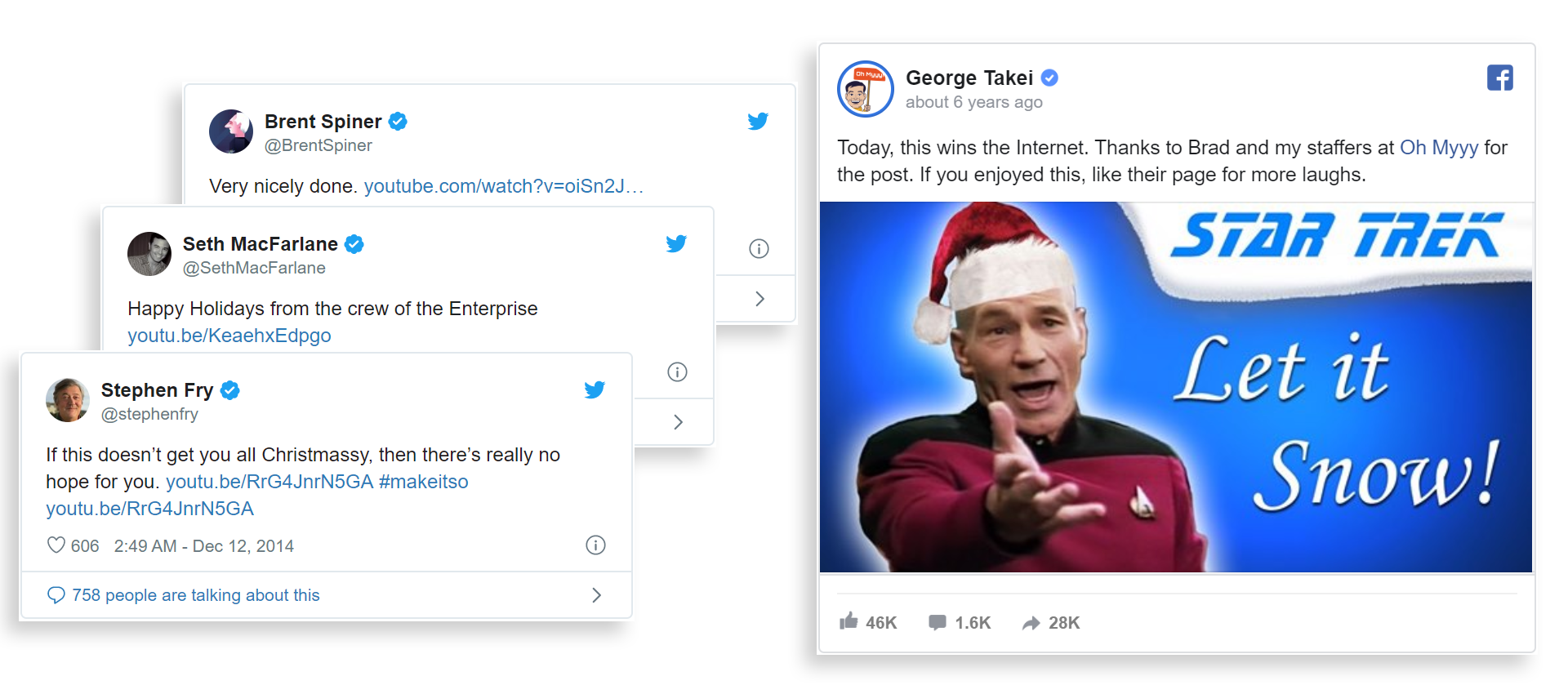 Silent Night by Chewbacca
I'm really proud of the audio quality in this one. I used pitch shifting software to get Chewbacca's roars to hit the right notes of the song; it really does sound like he's singing.

It was great to partner with HISHE. This video was a perfect fit for their audience, and it even reached the #2 spot on YouTube's Trending.
Mary Poppins Starring Yondu
Another collaboration with HISHE, this was one of the most technically challenging videos I've ever made. I had to learn a lot of new skills like rotoscoping and color correction to digitally insert Yondu from Guardians of the Galaxy into Walt Disney's Mary Poppins!
A crazy idea, but it garnered 4.5 million views! We even got a shout-out from director James Gunn!